Lightspeed & Quantum Studios establishes Uncapped Games – new studio led by Blizzard Entertainment veterans to develop new real-time strategy game for PC
California-based studio now hiring.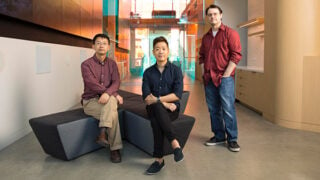 Tencent subsidiary Lightspeed & Quantum Studios have announced the establishment of Uncapped Games, which is led by industry veterans David Kim and Jason Hughes, and will create an "action-packed real-time strategy game" for PC to be revealed at a later date.
Uncapped Games is located in Playa Vista, California, and will focus on building an "industry-leading pool of talent that bring unique perspectives and skill sets to develop games at the studio." It is also "committed to creating an environment that is focused deeply on great game making, while at the same time being a value-driven place to work that puts what's good for the game above any decisions based on ego."
In a press release, lead producer Jason Hughes said, "One of our main priorities with Uncapped Games is to empower great game developers to enjoy what they do best and foster an environment that lends itself to developing amazing games."
Lead designer David Kim added, "Making the next great PC real-time strategy has been my goal for almost a decade now, and Lightspeed and Quantum is giving us an awesome shot at making that. Putting together a team of great developers with lots of experience and being backed by the right people who also believe in real-time strategy as much as we do, is our first big step in getting there."
Uncapped Games is currently hiring for a variety of roles across all disciplines, including coding, design, and art direction.
Tencent vice president and Lightspeed & Quantum Studios president Jerry Chen said, "Uncapped Games is going to be an exciting new studio that fans of the real-time strategy game genre will want to follow. They're a great example of our philosophy around building studios which is 'go to where the talent is,' and with Uncapped Games, that led us to David and Jason. We couldn't be more excited to see what this team is going to build."
Here are the biographies for the studio's key staff, via Lightspeed & Quantum Studios:
Jason Hughes – Lead Producer

Jason Hughes is a game producer with 17 years of game industry experience who has worked across a variety of projects and team sizes, including Diablo IV at Blizzard Entertainment and Hawken at Adhesive Games. A significant portion of his career has focused on startup teams and projects, being constantly inspired by all the team-wide effort necessary to put something great together. Jason has a very special connection with real-time strategy games, and they are responsible for some of his most memorable PC gaming experiences, especially with the StarCraft and Age of Empires series.

David Kim – Lead Game Designer

David's path to game development started with competitive real-time strategy gaming as a kid in Korea. Playing Command and Conquer: Red Alert and Starcraft in PC rooms led to winning some real-time strategy tournaments in high school and college, which propelled him into a 15 year career as a game designer, working on some of the greatest real-time strategy series of all time including Dawn of War and all three of the StarCraft 2 games. His 13-plus years at Blizzard saw him making major contributions to other titles including Diablo IV, Heroes of the Storm, and World of Warcraft.

Zhongshan Zhang – Lead Engineer

Zhongzhang Zhang leads engineering at Uncapped Games, bringing extensive technical experience in the games industry acquired working at Blizzard, as well as providing engineering and programming support for games and tech companies like Ubisoft, Foundation 9, and Magic Leap. Zhongshan co-founded Boxi Interactive, the experience with starting a new team / new project will help tremendously for this new endeavor too.