Kojima Productions composer Ludvig Forssell leaves to go freelance
Composer hopes to tackle projects across all types of media.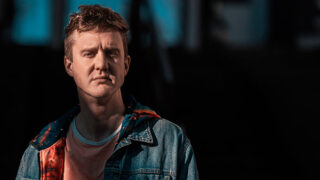 Ludvig Forssell, who has worked as an in-house composer and audio director for Kojima Productions since April 2011, has left the company to go freelance, he announced.
"After 10 years working in-house as a composer / audio director at Kojima Productions, I'm excited to announce that I'll be pursuing my future as a freelance composer," Forssell said in a tweet. "It's been a blast! Thanks, Kojima Productions! Now, I'm happy to tackle a variety of projects in all types of media."
Forssell also launched an official website featuring samples of his work and a contact form for business inquires.