Microsoft announces 'FPS Boost' for backward compatible games on Xbox Series X and Xbox Series S
First five supported titles announced.
Microsoft has announced "FPS Boost," a system feature for Xbox Series X and Xbox Series S that boosts the frame rate of select titles.
"The backward compatibility team has developed FPS Boost, which employs a variety of new methods for nearly doubling (and in a few instances, quadrupling) the original framerate on select titles," Xbox senior program manager Paul Eng said in an Xbox Wire post.
"Higher, steadier framerates make games visually smoother, resulting in more immersive gameplay. We partnered closely with developers to enhance the experience while maintaining the game's original intent. And while not applicable to all games, these new techniques can push game engines to render more quickly for a buttery smooth experience beyond what the original game might have delivered due to the capabilities of the hardware at the time."
The premiere lineup of backward compatible titles that support FPS Boost are as follows:
Far Cry 4
New Super Lucky's Tale – Runs at up to 120 frames per second
Sniper Elite 4
UFC 4 – Runs at 60 frames per second
Watch Dogs 2
More titles that support FPS Boost will be announced soon. In a system update due out this spring, users will be able to go into the "Manage Game" section for any title and toggle FPS Boost via the "Compatibility Options" button.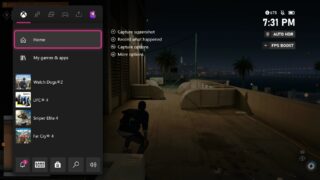 There will also be a new indicator informing you when a game is running with FPS Boost whenever you press the Xbox button on the controller.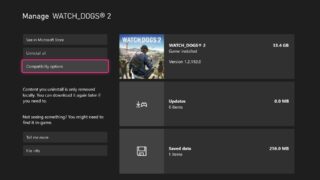 Digital Foundry has published a performance test video of the five featured FPS Boost titles. Watch that below.