Ys VI: The Ark of Napishtim coming to iOS, Android in 2021 in Japan
No further details announced.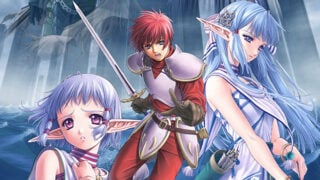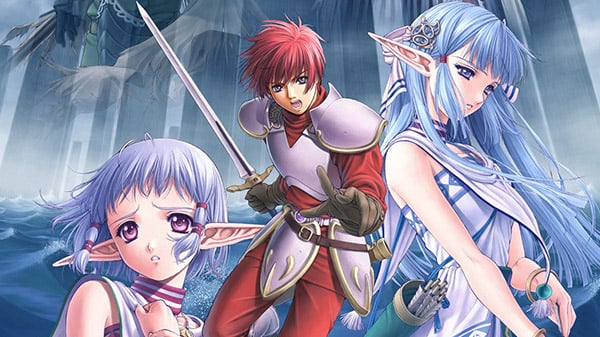 Manhattan People will release iOS and Android versions of Falcom-developed Ys VI: The Ark of Napishtim in 2021, the company announced.
Ys VI: The Ark of Napishtim first launched for PC in September 2003 in Japan, followed by PlayStation 2 in February 2005 and PSP in January 2006. The PC version was released worldwide via Steam in April 2015. Taito also released a mobile version in March 2005 in Japan.
Here is an overview of the game, via its Steam page:
Red-haired adventurer extraordinaire Adol Christin has finally reunited with his best pal, Dogi, and is eager to set sail for new adventures in Afroca. It seems fate has other plans for him, however, as a pirate captain named Ladoc makes him an offer he simply can't refuse: a chance to explore a dangerous, uncharted archipelago in the Atlas Ocean that may hold treasures of heretofore unseen value.

Never ones to back away from a good mystery, Adol and Dogi both agree to join Ladoc on this expedition aboard his ship, the "Tres Mares" — but no sooner does it weigh anchor than the Romuns, their sights set on the same curious islands of Canaan, attack the wayward pirates and ultimately knock Adol overboard, leaving him for dead.

Some time later, he washes ashore in Canaan itself, alive but weakened, rescued and resuscitated by two young girls named Isha and Olha who sport long ears and bushy tails. They are of the native "Rehda" tribe, and it seems Adol is not the first human to arrive here — nor are humans particularly welcome…

Come experience the very first 3D Ys game as you've never experienced it before! Already the foundation upon which Ys: The Oath in Felghana and Ys Origin would later be built, this version of Ys VI: The Ark of Napishtim comes equipped with an original translation and brand new, entirely unique gameplay features such as the addition of a super hardcore "Catastrophe Mode" for fans of the later titles, full widescreen support, map warping, Steam achievements and leaderboards, and even a full digital art book packed with concept sketches, hi-res character portraits and original production PSDs.

See what you've been missing with this definitive version of the game that brought Ys into the modern era!
Thanks, Dengeki Online.