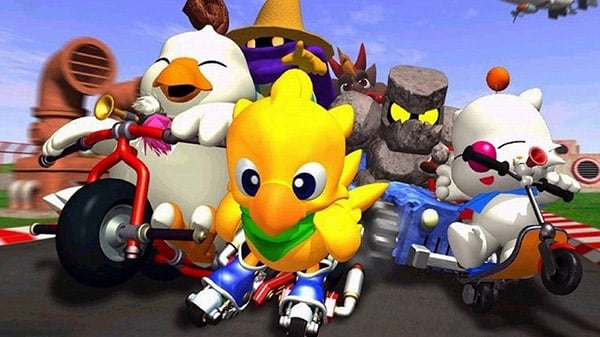 Square Enix filed trademarks for "Chocobo GP" and "Chocobo Grand Prix" on December 1 in Japan, which were made public today.
"Chocobo GP" was trademarked in English and Japanese, while "Chocobo Grand Prix" was trademarked in Japanese.
The trademark could indicate a successor to the 1999-released PlayStation title Chocobo Racing is in the works. A sequel titled Chocobo Racing 3D was announced for 3DS at E3 2010, but was cancelled in 2013. It could also be tied to an unannounced Final Fantasy XIV or Final Fantasy XI event. Or it could be for something else entirely.