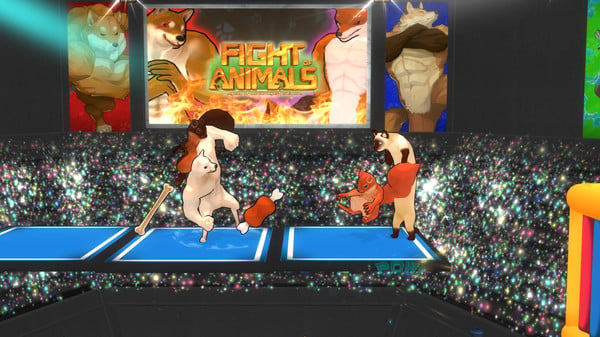 Four-player arena brawler Fight of Animals: Arena is now available for PC via Steam at a weeklong launch discount price of $11.69 (normally $12.99), developer Digital Crafter announced.
Here is an overview of the game, via its Steam page:
Meme Animals Strike Again

Fight of Animals: Arena is Digital Crafter's newest brawler game!

Let the meme battle go to the next level! In Fight of Animals: Arena you get to play all the animals from the previous one-on-one fighting game Fight of Animals and more! With varied stages, items, and support for up to four players local and online, Fight of Animals: Arena will bring you a brand new brawler experience! Let the fight begin!

Experience the Fun with No Input Struggle

The fun should not get stopped by complicate controls! Fight of Animals: Arena is super easy to play! The game only requires four buttons and direction inputs! You will be a fighter right away without worrying how to do all the moves! Also, with the new double-jump and dash / evade features, it will bring the whole game play into more intense and exciting level!

Items and Weapons

Yes, that's right! We got items and weapons in Fight of Animals: Arena. You can throw them, and swipe them at whoever gets in your way, or even eat them!?

Watch Out for Traps

Each stage comes with different environment and variant kind of traps! For example, the swamp that slows you down, the iceberg that makes you slide around, or even a bush that you can hide in!?

Support for Up to Four Players Local and Online

That's right, Fight of Animals: Arena is a brawler game that supports up to four players local and online!

Players can select severs around your location and experience our stable high quality rollback online netcode. More than that, Digital Crafter has enhanced the online room feature to make online matching even easier for everyone!
Watch the launch trailer below.