Goonya Fighter: Jiggly Haptic Edition launch trailer, screenshots
Due out for PlayStation 5 on November 12.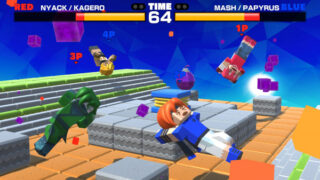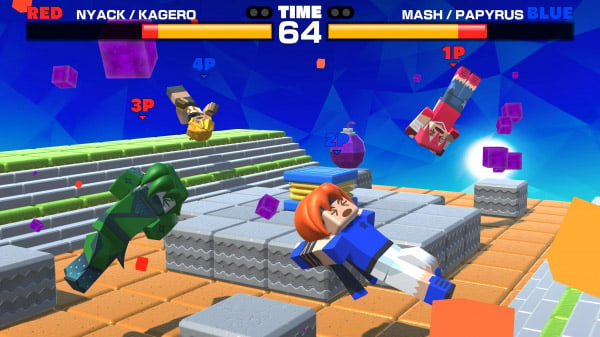 Mutan has released the launch trailer and new screenshots for party fighting game Goonya Fighter: Jiggly Haptic Edition, which is due out for PlayStation 5 via the PlayStation Store worldwide on November 12 for $14.49 / £9.79 / €12.49 / 1,540 yen.
Goonya Fighter first launched for Switch via the Nintendo eShop in June 2019, and has since sold over 170,000 copies.
Here is an overview of the game, via the PlayStation Store:
About

The squishy fighters are coming to PlayStation 5 with support for "haptic feedback" and "adaptive triggers."

Walking three steps and you flop over! A squishy punch will knock you off your feet! Still, the fighters get back to their feet! A new kind of party fighting game that allows anyone to casually engage in heated battles is now available on PlayStation 5.

Jiggly Haptic Mode

The new "Jiggly Haptic Mode" allows you to feel the squishy shape of the game at your fingertips.

A new, more intuitive mode using haptic technology unique to the PlayStation 5 controller! The camera has evolved to a third-person perspective, allowing you to get up close and personal with the squishy world! Moreover, the punches are done in "L1 / R1" and the kicks are done in "L2 / R2," so you can experience that three-dimensional, burly, plush touch at your fingertips! You can also enjoy different controller vibrations depending on where you are, whether you're walking, underwater or in the desert! The world of Goonya arrives from the TV to the controller, with realistic controller sound!

Adventure Mode

Hone your skills in the "jiggly" adventure mode, which you can play alone!

For those who want to become stronger fighters, this adventure mode allows you to practice the Jiggly Haptic mode. Take on the role of Nyack and throw yourself and your buddy Mash into a battle against the Amoeba Clan. Become the best Jiggly fighter you can be by battling against traps and powerful enemies! With two controllers, two players can enjoy the world of Goonya.

Versus Mode

Versus Mode uses just four buttons to control the game

Fighters are controlled only by punching, kicking, guarding and jumping. Anyone can engage in heated battles with ease!

Online Mode

Online Mode is planned to be implemented in a future update.

Three Play Rules and 90 Stages

The combination of the three play rules and all 90 different stages allows you to play infinitely!

There are a total of three different play rules to play with. Talk to each other with your fists! A battle to test your skills. Collect and take it! Plenty of Coin Battle Just keep going! The anything goes race. Up to four players can play in each mode.

How to Play

Use various gimmicks to win!

Kicking bombs at the enemy, provoking them on the floor to fall. Indulge in crazy battles with the occasional burning pillar of fire or floor of magma!
Watch the launch trailer below. View the screenshots at the gallery. Visit the official website here.