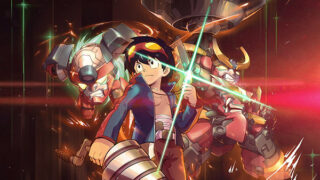 The Gurren Lagaan collaboration downloadable content for Hardcore Mecha will launch today for PlayStation 4 and PC, developer Rocket Punch Games announced. It will be available for purchase until March 30, 2021.
The downloadable content contains Gurren-Lagann and pilot Simon, which can be used in local multiplayer, online multiplayer, and training.
Hardcore Mecha is available now for PlayStation 4 and PC via Steam, and is due out for Switch on October 15.
Watch the Gurren Lagaan downloadable content launch trailer below.