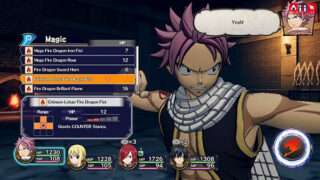 Publisher Koei Tecmo and developer Gust debuted 25 minutes of new Fairy Tail gameplay footage during the Cloud Matsuri 2020 live stream.
The demo takes place about two to three hours into the game. The Fairy Tail guild has come to Crocus, the capital of Fiore, to participate in the Grand Magic Games.
Fairy Tail is due out for PlayStation 4, Switch, and PC via Steam on July 30 in Europe and Japan and July 31 in North America.
Watch the footage below.