EVO Online 2020 first details – five weekends of tournaments starting July 4
Four open online tournaments also announced.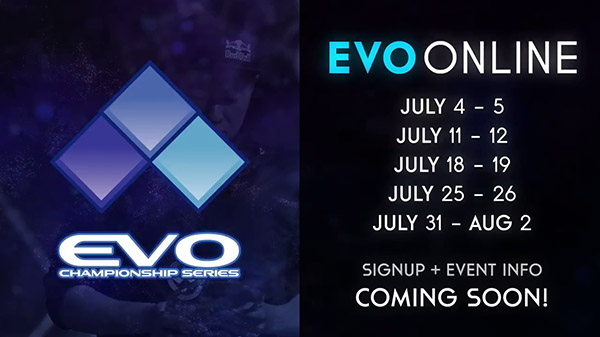 Following the cancellation of EVO 2020 due to the ongoing COVID-19 pandemic, the Evolution Championship Series has officially announced EVO Online, five weekends of fighting game tournaments with special exhibitions and content for EVO 2020's original lineup (excluding Super Smash Bros. Ultimate and Marvel vs. Capcom 2).
Additionally, EVO Online will feature four open online tournaments for Mortal Kombat 11: Aftermath, Killer Instinct, Them's Fightin' Herds, and Skullgirls 2nd Encore.
The tournament dates are as follows:
July 4 to 5
July 11 to 12
July 18 to 19
July 25 to 26
July 31 to August 2
Registration and event information will be announced at a later date.
Watch a trailer for the event below.