Danganronpa: Trigger Happy Havoc Anniversary Edition now available for iOS, Android
Bullet Time Battles on the go.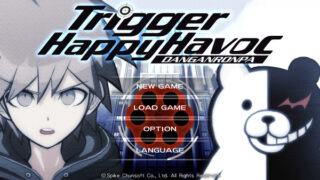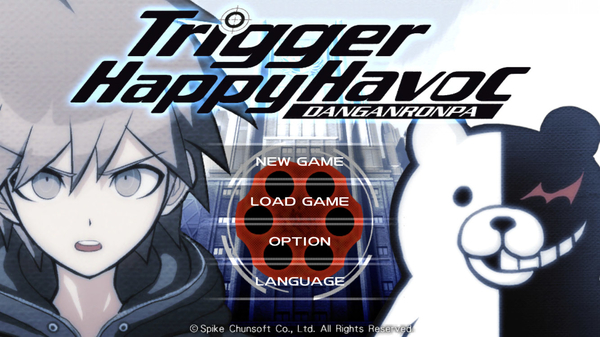 Danganronpa: Trigger Happy Havoc Anniversary Edition is now available for iOS via the App Store and Android via Google Play for $15.99 (iOS) / $17.99 (Android), publisher Spike Chunsoft announced.
The high-speed detective action adventure game first launched for PSP in November 2010, followed by PS Vita in October 2013, PC, Mac, and Linux in February 2016, and PlayStation 4 in March 2017.
Here is an overview of the game, via its store pages:
■ About

Danganronpa 10-Year Anniversary Release: Part 1!

In celebration of its 10-year anniversary, Danganronpa is now available on smartphones! Please enjoy this Danganronpa reborn with improved gameplay systems and a new gallery feature.

■ Story

The story takes place at a privileged government-sponsored academy known as Hope's Peak, where highschoolers of the highest caliber in various fields receive an elite education.

The exceedingly ordinary protagonist, Makoto Naegi, is accepted into this academy which holds the "hope" of the nation's future..

He was chosen by lottery from all the other ordinary students to attend the academy as the "Ultimate Lucky Student"…

On the day of the entrance ceremony, Makoto loses consciousness in front of the entrance hall and comes to in what appears to be the interior of the academy, which has been completely closed off from the outside world. He suddenly loses consciousness and comes to in what appears to be the interior of the academy.

The dreary mood is far from the impression given by the name "Hope's Peak Academy." The dingy corridors, iron-barred windows, and prison-like atmosphere… Something is wrong.

In the entrance hall, a stuffed bear that claims to be the headmaster tells the students they will live in the confines of the school until the day they die, and they must kill someone if they want to leave.

Including Makoto, there are 15 Ultimate Students from all over the world trapped in this academy of despair.

One thing after another crushes their hope. Incidents which shake their trust, the sadistic headmaster, and the mystery of the mastermind. Who is behind it all, and what do they want?

The battle with an unseen enemy begins…

■ Game Features

High Speed Deductive Action – Determine the truth of each incident with testimony and proof gathered during your investigation. Use what you've learned in high-speed Class Trials to shoot down the opponent's statements.
2.5D Motion Graphics – A distinctly crafted environment that's planar yet stereoscopic is born by combining 2D illustrations of characters and objects in a 3D environment. These new, 2.5D motion graphics were developed by using unique motion techniques and camera work.
Completely Optimized for Smartphone Controls – The 3D map movement controls and UI have been revamped! The map jumping function has been improved along with various other adjustments, making gameplay even smoother than before.

■ Additional Contents

Intimacy Gallery – Intimacy Events have been compiled in gallery form!  Replay your favorite characters and events whenever you want, as many times as you want.
Character Gallery – Allows players to view character sprites and lines in a gallery. If you ever get the urge to hear that one line, now you can!
Ultimate Gallery – A gallery full of promotional illustrations and character sheets from the official art book.
In other news, Spike Chunsoft also announced that it will host the second episode of "Dangan TV: Hope Goes Forward!," its series of monthly live streams in celebration of Danganronpa's 10th anniversary, on June 18 at 21:00 JST. The theme this time will be "memories of Danganronpa 1 and 2."
Watch the launch trailer for Danganronpa: Trigger Happy Havoc Anniversary Edition below.