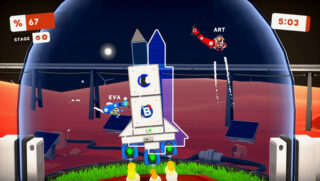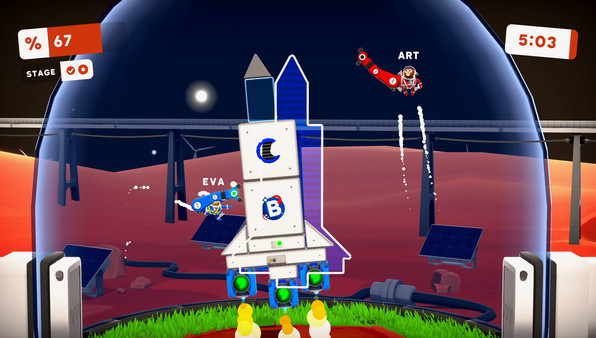 Publisher Crunching Koalas and developer Studio Gauntlet will release cooperative construction builder Bonkies for PlayStation 4, Xbox One, Switch, and PC via Steam. this summer, the companies announced. A demo is currently available via Steam.
Here is an overview of the game, via Crunching Koalas:
About

In Bonkies, you take control of highly trained monkeys equipped with powerful bionic arms and jetpacks. The game will take players on a journey through wacky construction sites located on various planets of our solar system, where they will have to cooperate to stack blocks to fit the outline in time (similar to another great co-op game, Snipperclips). To do so, the players will utilize special blocks and work in alien (and sometimes quite hostile) environments. The physics-based challenges can be tackled in single-player mode or teams of two, three, or four players.

Bonkies features both single and multiplayer campaigns with tons of hand-crafted levels that require quick wits, agility, coordination and planning to solve in time. Players can choose characters from a varied cast of loveable monkeys (and some other creatures). The game offers a challenging experience, but is first and foremost a light-hearted and joyful take on construction builders and couch co-op games.

Key Features

Raise and accidentally topple stacked blocks with physics-based mechanics.
Have fun with up to three friends or by yourself in single and multiplayer campaigns.
Travel to the far reaches of the solar system and visit planets like Mars and celestial dwarfs such as Pluto.
Tease your brain with tons of cleverly designed challenges.
Make good use of a multitude of special blocks.
Guide monkey astronauts with state-of-the-art equipment.
Watch a new trailer below.