IGN announces Summer of Gaming digital event for early June
Featuring news, previews, developer interviews, and more.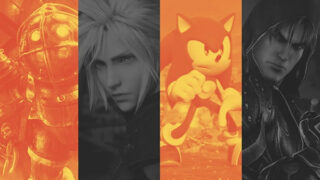 With E3 2020 cancelled, IGN will host a "Summer of Gaming" digital event in early June featuring the latest news, previews, developer interviews, and more on upcoming games and next-generation hardware, the outlet announced.
Participating companies include 2K Games, Amazon, Bandai Namco, Devolver Digital, Google, Sega, Square Enix, THQ Nordic, Twitter, and more to be announced.
The event will feature live broadcasts and on-demand programming such as publisher presentations with IGN pre- and post-discussions, remote developer interviews, hands-on demonstrations, preview impressions, gameplay, and news segments recapping the biggest announcements. Viewers will be able to participate by sending in reaction videos, voting on favorite announcements, and more.
"With the next generation of console gaming kicking off later this year and gamers eager to learn more about what games they'll be playing on their new hardware, our online event will be a key moment for publishers and developers to connect with the audience worldwide," said IGN chief content and product officer Peer Schneider in a statement.
IGN EVP and general manager Yael Prough added, "More and more people are turning towards video games for entertainment and escapism. Last week we saw new records for traffic across all of our platforms—we're excited to bring this global, digital event to our audiences and partners—as this will be an event not to be missed."
More information will be announced in the coming weeks.
It should also be noted that while E3 2020 organizer the Entertainment Software Association was previously exploring options to coordinate an online experience for the cancelled event, former Game Informer editor Mike Futter is reporting via several sources that the organization will not hold any sort of online event and "instead lean on its publisher and developer partners." An official announcement is reportedly due next week.