Hardspace: Shipbreaker launches for PC via Steam Early Access on June 16
Blackbird Interactive estimates about a year of development time.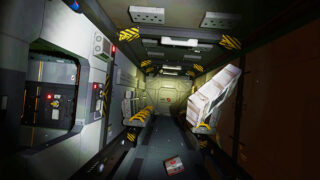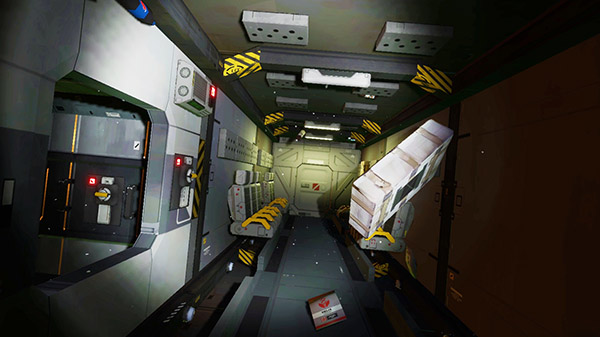 Hardspace: Shipbreaker will launch for PC via Steam Early Access on June 16, publisher Focus Home Interactive and developer Blackbird Interactive announced. It will be available for PlayStation 4, Xbox One, and PC when it fully launches.
The Early Access version will feature act one of the campaign, which is about 15 hours of gameplay (the full version will feature a 40-plus hours campaign), "hundreds" of additional hours of content through sandbox mode and additional Act 1 tasks, multiple upgradable salvaging tools and suit parts, two categories of spaceship to break apart, and 999,999,999 credits in debt to pay back.
Blackbird Interactive estimates the game will be in Early Access for about a year, but is not ruling out an extension.
"We have a rough plan for a year of development beginning in summer 2020," the developer said. "However, game development is a long, difficult, and massively fun process that can easily extend beyond plans once you involve the excellent ideas of a big community. We'll decide down the line exactly how much game we consider to be the 1.0 version, but we'd rather stay in Early Access for as long as needed than come out early to hit an imaginary window we've set for ourselves."
Here is an overview of the game, via its Steam page:
About

Welcome to LYNX, the galaxy's leading ship-salvaging corporation!

Experience Your Life as a Shipbreaker! – Across your career, you'll have the privilege of paying your debt to us by purchasing salvaging rights to increasingly large and valuable ships. Cut them open and extract as much value as possible!
Cutting-Edge Tools to Salvage in Challenging Conditions! – You are equipped with the latest in LYNX tech. Carve entry points, salvage valuable materials and components with your cutting tool or slice scrap metal at any angle into a million pieces as you ponder a lonely existence… the possibilities are endless! Be cautious – dying is extremely unprofitable.
New Upgrades for Living the Cutter Dream! – We strongly advise upgrading your tools, helmet and suit to take on more lucrative contracts – all you need to worry about is how you'll pay for it!

As of today, your debt amounts to: 999,999,999 Credits. Good luck on the job, cutter!

Key Features

Experience daily life as a blue-collar spaceship salvager.
Cut and destroy at will within a next-generation physics simulation.
Upgrade tools and unlock new perks to take on harder contracts.
Watch a new trailer below.