Hakuoki Shinkai: Ginsei no Shou launches July 30 in Japan
New trailer released.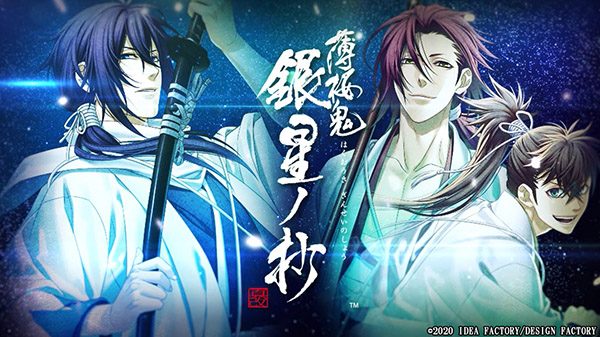 Otome visual novel Hakuouki Shinkai: Ginsei no Shou will launch for Switch on July 30 in Japan for 6,500 yen, Idea Factory announced.
A limited edition that includes a special booklet and two drama CDs will also be available for 8,500 yen, as well as a "Twin Pack" that includes a copy of the previously released Hakuouki Shinkai: Tsukikage no Shou and two card stickers for 11,500 yen.
Pre-orders for either edition include a separate drama CD.
Here is an overview of the game's story, via its official website:
December, 1863 (third year of the Bunkyuu era).

By some strange fate, Chizuru Yukimura, who came to Kyoto in search of the father she lost contact with, encounters the "Shinsengumi" a group of killers feared by the people.

Chizuru decides to work with the Shinsengumi to search for her father, and by witnessing their behavior first-hand, will come to learn that they are not the killers that the world proclaims them to be, but rather men of conviction.

But the time is end of Edo era-Kyoto. When night falls, assassins stalk the streets, and in the Shinsengumi, a man named Rari awakens. And the swordsmen who call themselves "demons" move in the shadows.

However, such violent incidents did not occur every day—there were some nights to gaze upon the beautiful moonlit sky, or the vibrant city of Kyoto through the seasons.

This is a collection of stories in between the violence of those few years. From the moment Chizuru came to Kyoto, and until she saw the Shinsengumi's last stand.
Watch a new trailer below.