Ara Fell: Enhanced Edition announced for PS4, Xbox One, Switch, PC, iOS, and Android
Due out on March 26.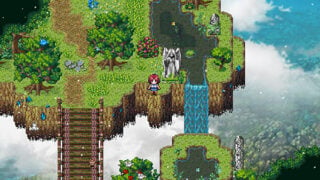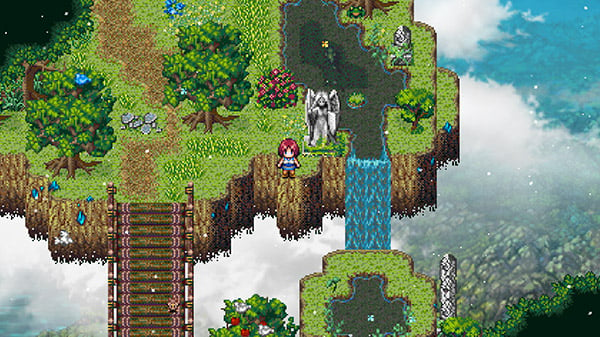 Publisher Dangen Entertainment and developer Stegosoft have announced Ara Fell: Enhanced Edition, an enhanced version of the 16-bit era Japanese-style RPG first launched for PC via Steam in June 2016. The Enhanced Edition will launch for PlayStation 4, Xbox One, Switch, PC (Steam, Humble Store, Itch.io, and GOG), iOS, and Android on March 26.
Here is an overview of the game, via Dangen Entertainment:
About

Ara Fell: Enhanced Edition is a 16-bit era Japanese-style RPG by Stegosoft Games. The new Enhanced Edition features a slew of upgrades, including a revamped battle system, new character classes and skills, new side quests, an overhauled UI, upgraded crafting system, new enchanting system, enhanced aspect ratios, new difficulty modes, an autosave feature, Twitch integration, and more!

Key Features

Exploration – Ara Fell is a world meant to be explored! Jump, crawl, swim and even fly through the air to solve puzzles and discover new locations filled with hidden treasure, secrets and adventure! Every corner of Ara Fell is designed with exploration in mind.
Open World – Most of the world can be explored from the moment you leave Aloria Village, the heroine's home town… provided, of course, you're strong enough. A clever explorer may be able unlock secrets and discover powerful equipment early in the game if he or she commits to taking advantage of the open nature of the game world.
Tactical Combat – Ara Fell may be a story-heavy game, but the world is still fraught with danger. Choose specialized equipment and statistics, customizing each character to best suit your play style, and to best thwart each boss battle's unique mechanics.
Character Driven – When you join Ara Fell's unwitting heroine on her quest to save her homeland, you'll discover a world filled with vibrant characters who laugh, cry, crack jokes, lose their tempers, and even their will to go on as the size and scope of the curse that plagues Ara Fell becomes apparent. Friends and villains alike are not who they seem as the stakes grow ever higher…
Watch the announcement trailer below.