Heaven Burns Red delayed to 2021 in Japan
No longer planned for release in 2020.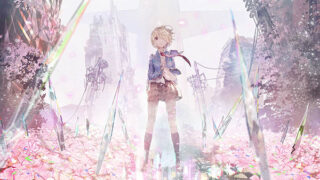 WFS has delayed Heaven Burns Red, its November 2019-announced RPG for iOS and Android developed in collaboration with Key and written by Jun Maeda, from its previously planned 2020 release window in Japan to sometime in 2021.
A presentation event planned for February 28 has also been postponed. The monthly release of new songs via the game's official website will also go on hiatus.
"We saw many comments from fans with regards to the teaser website we launched on November 28," WFS producer Youhei Kakinuma said in a message. "Based on those comments, we carefully and comprehensively examined our currently planned content, development system, development period, and fan feedback, and came to the conclusion that in order deliver Jun Maeda's scenario to fans in the form of the 'greatest smartphone RPG experience,' we need more time to develop the game and have pushed back the release date to 2021."
Visit the game's official website here. An official English website was also available here, but seems to have gone down.