Samurai Shodown for Switch delayed to Q1 2020 in the west
Western release to miss Q4 2019 window.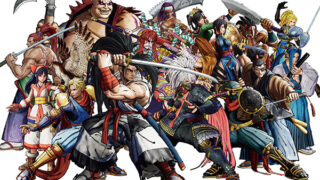 Publisher Athlon Games and developer SNK have delayed the Switch version of Samurai Shodown from its previously planned Q4 2019 release window to Q1 2020 in the west.
Like the Japanese release, the Switch version of Samurai Shodown will include Samurai Shodown! 2 as a pre-order bonus in the west. It is the first port of the game since its original release on Neo Geo Pocket in 1999, and it supports both tabletop and handheld modes.
In Japan, Samurai Shodown will launch for Switch on December 12.
Samurai Shodown first launched for PlayStation 4 and Xbox One on June 25. A Stadia version will launch on November 19. A PC version was also announced for release alongside the Switch version in Q4 2019, but has yet to be dated (or delayed).
Watch a new trailer for the Switch version below.