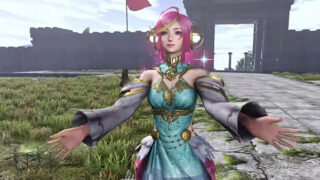 Koei Tecmo has released a new trailer for Warriors Orochi 4 Ultimate featuring new playable character Gaia.
Gaia (voiced by Saori Hayami) is the earth mother goddess of Olympus. An intelligent goddess with a lively personality, she pulls everyone together to save the earth. She also has the power to manifest the memories engraved in the earth.
Warriors Orochi 4 Ultimate is due out for PlayStation 4 and Switch on December 19 in Japan, and for PlayStation 4, Xbox One, Switch, and PC via Steam on February 14, 2020 in North America and Europe.
Watch the trailer below.