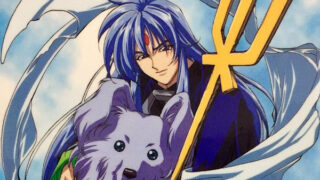 A character named Yang Jian will be one of the new playable characters in Warriors Orochi 4 Ultimate, the Japanese PlayStation Store listings for the game's Deluxe Edition and the Warriors Orochi 4 Ultimate Upgrade Pack Deluxe Edition have leaked.
The store pages for each list a special costume for Yang Jian included as part of the Deluxe Edition, but publisher Koei Tecmo and developer Omega Force have yet to officially announce Yang Jian as a playable character.
Warriors Orochi 4 Ultimate is due out for PlayStation 4 and Switch on December 19 in Japan, and for PlayStation 4, Xbox One, Switch, and PC worldwide in February 2020.
Thanks, Games Talk.