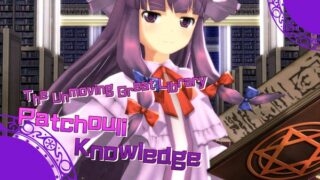 Touhou Project shoot 'em up Touhou Azure Reflections is coming to PC via Steam on September 19 for $24.99, publisher Unties and developer Souvenir Circ. announced.
Additionally, Unties announced that on the same date, a free update including an additional mode featuring two new bosses will be available for the PlayStation 4 and Switch versions of the game.
Here is an overview of the game, via its Steam page:
About

Touhou Azure Reflections is an insane, side-scrolling bullet hell fan game based on one of the hottest shooting game series to come out of Japan, the Touhou Project!

Key Features

Danmaku Rush – Enemies come at you from all directions with a relentless hail of bullets! Fight back with a well-timed Danmaku Rush to tear your way through bullets and enemies alike!
Safe Even for Beginners – Not that great at bullet hell games? That's okay! We've got you covered with a Practice Mode that lets you practice boss fights and a Tutorial Mode that holds your hand and walks you through the basics of how to play bullet hell shooters.
Collections – It's got tons of collectibles, too! Mix and match accessories for your favorite look! Collect action figures of the Gensokyo girls, with a dedicated viewer mode. Can you unlock all of the Achievements!?
Watch a trailer for the PC version below.