Tom Create to announce new title on July 18
Teaser website launched.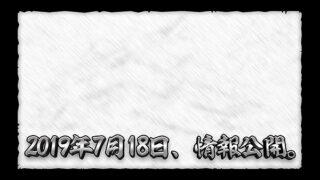 Tom Create has launched a new title teaser website. Full details will be announced on July 18, but the website will be updated daily at 14:00 JST in the lead up to the announcement.
Tom Create's most recent works include:
Starship Avenger Operation: Take Back Earth (Switch, PC) – July 2018
Jumping Egg (iOS, Android) – October 2017
Buddy Runner (iOS, Android) – March 2017
Ichimoudajin! Neko King (Android) – October 2016
Hipparii Nya! (3DS) – February 2015
Minna de Run! (iOS, Android) – January 2015
Super Hero Generation (PS3, PS Vita) – October 2014
Knight Gundam: Puzzle Heroes (iOS, Android) – October 2013
Tamago Daibouken (3DS) – April 2013
SD Gundam G Generation Frontier (iOS, ANdroid) – April 2013
See more of the company's past works here.