Shantae 5 Studio Trigger opening animation
The Kill la Kill studio animates Shantae and friends.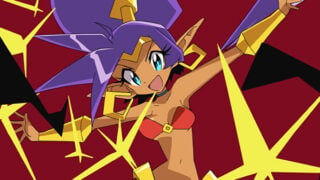 WayForward has debuted the Studio Trigger-produced opening animation for Shantae 5.
Studio Trigger producer Naoko Tsutsumi (Little Witch Academia) collaborated with Shantae creator Erin Bozon (Futurama) and series director Matt Bozon to animate the Shantae characters through the lens of the Kill la Kill animation studio. The vocals for the opening were performed by Cristina Vee (Miraculous Ladybug), featuring an original composition by Mark Sparling and musical arrangement by Maddie Lim.
Shantae 5 will be released for PlayStation 4, Xbox One, Switch, PC, and Apple Arcade. Additional information about the gameplay, features, distribution, and pricing will be revealed at a later date.
Watch the opening animation below.