Rune Factory 5 teaser trailer
A look at a house and some monsters.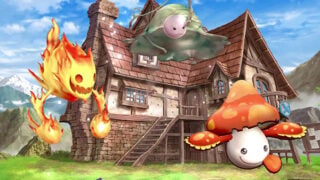 Marvelous has released a teaser trailer for Rune Factory 5.
The trailer shows the exterior of a house, a few 3D-modeled and 2D-illustrated monsters, and silhouettes of the main characters.
Marvelous also announced if you keep your save data from Rune Factory 4 Special when playing Rune Factory 5, two guest characters from Rune Factory 4 will appear in the game.
Rune Factory 5 is due out for Switch in 2020 in Japan.
Watch the teaser trailer below.
https://www.youtube.com/watch?v=Zee5-T4EFqs