NIS America will have an unannounced title at PAX West 2019
Seattle expo set for August 30 to September 2.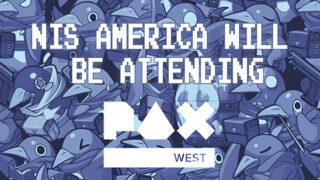 NIS America will attend PAX West 2019 from August 30 to September 2 at the Washington State Convention Center in Seattle with six playable titles, including one that has yet to be announced, the company confirmed.
The company's full playable lineup includes:
Destiny Connect: Tick-Tock Travelers (PS4, Switch)
Disgaea 4 Complete+ (PS4, Switch)
The Legend of Heroes: Trails of Cold Steel III (PS4)
Utawarerumono: ZAN (PS4)
Unannounced Title
Attendees who try out these demos will receive a pin, and those who pre-order a game at the NIS America booth will also receive a poster. There will also be a special prize for overcoming a "Special Game Challenge" tied to NIS America's unannounced title.