Blue Protocol closed alpha test increases user limit, new screenshots
Closed alpha test to accept an additional 5,000 users.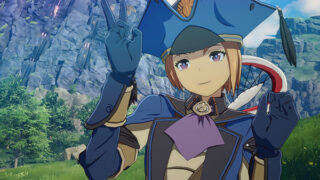 Bandai Namco has increased the number of users it will accept for the closed alpha for its newly announced PC online action RPG Blue Protocol from 5,000 to 10,000 and has begun accepting additional applications.
According to the company, initial applications significantly exceeded the planned number, which called for the additional applications. Sign-ups will end on July 16 at 11:00 JST.
As previously announced, the closed alpha test will feature character creation and four playable classes (Aegis Fighter, Twin Striker, Blast Archer, and Spell Caster), and will run from July 26 to 28. Here are the test times:
July 26 from 19:00 JST to 22:59 JST
July 27 from 20:00 JST to 23:59 JST
July 28 from 20:00 JST to 23:59 JST
In addition to the user increase, Bandai Namco also released a new set of screenshots. View those at the gallery.