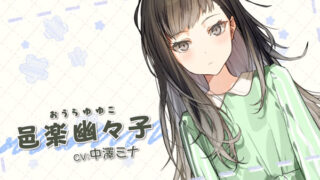 The fourth character trailer for Jinrui no Minasama he, or To All of Mankind, introduces Yuyuko Oura (voiced by Mina Nakazawa).
Here is Yuyuko's character profile, via our previous coverage:
A quarter French girl distinguished by her soft hair. She has a big thirst for knowledge and loves reading books. As such, she has a good head on her shoulders and is like a walking dictionary, rescuing the group in tight situations with all sorts of knowledge.

She addresses everyone with "san" at the end of their names, and is for some reason very shy and distant, but on occasion will open her heart and blend in with the group. She behaves rationally, but genuinely expresses emotions such as happiness and enjoyment.
If you missed it, previous trailers introduced Isana Shouni, Erina Kashi, and Kyouka Shintou.
To All of Mankind is due out for PlayStation 4 and Switch on June 27 in Japan. If you missed our previous coverage of the game, read up here, here, and here.
Watch the trailer below.
https://www.youtube.com/watch?v=j2R6faTr-3w