DeNA to release 'new and exciting' Pokemon game for smartphones by March 2020
Further details and specific release timing to be announced at a later date.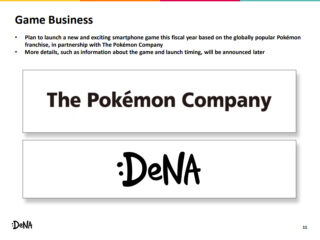 DeNA will launch "a new and exciting smartphone game" based on the Pokemon franchise in partnership with The Pokemon Company before March 31, 2020, the company announced.
More details, such as information about the game and specific release timing, will be announced at a later date.