Judgment western release to adjust arrested actor's character model and Japanese voice
Actor previously arrested for drug violations.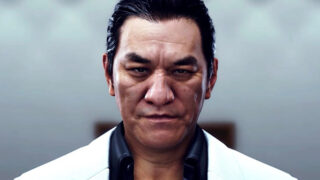 The character model and Japanese voice for Judgment character Kyohei Hamura, who is played by Pierre Taki, will be adjusted for the western release of the game, Sega announced (2).
Screenshots and trailers featuring Hamura have been temporarily removed from all of Sega's official channels, and updated versions of these materials will be made public at a later date.
The news comes a week after Sega stopped sales of the game in Japan after Taki was arrested for allegedly using cocaine in violation of Japan's drug control law.
Judgment is still planned for release for PlayStation 4 on June 25 in the Americas and Europe.