Famitsu 2018 Japan video game sales report
Monster Hunter: World takes top software spot, while Switch takes top hardware.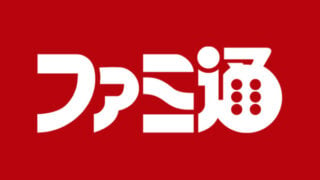 Famitsu has published a report of the top 10 highest-selling games and top-selling hardware of 2018 in Japan.
According to the report, software sales were up 108.2 percent in 2018 over the previous year, marking a second consecutive year of growth, whereas hardware sold 84.1 percent of what it did the previous year. Consumers spent approximately 264.21 billion yen (approx. $2.38 billion USD) on software, and 170.09 billion yen (approx. $1.53 billion USD) on hardware. While hardware sales dropped, the numbers are still well above the market scale between 2013 and 2016. As for software, digital sales saw a significant increase, including general online purchases (digital sales, subscriptions, additional charges, etc.).
Get the full sales charts below.
■ 2018 vs. 2017 in Japanese Video Game Sales

2018

Hardware Sales: 170.09 billion yen
Software Sales: 264.21 billion yen
Total: 434.3 billion yen

2017

Hardware Sales: 202.37 billion yen
Software Sales: 244.08 billion yen
Total: 446.45 billion yen

■ Japan's Top-Selling Software of 2018

Monster Hunter: World

Platform: PlayStation 4
Publisher: Capcom
Release Date: January 26, 2018
Estimated Physical Sales: 1,985,886
Estimated Digital Sales: 873,898
Combined Estimated Physical and Digital Sales: 2,859,784

Super Smash Bros. Ultimate

Platform: Switch
Publisher: Nintendo
Release Date: December 7, 2018
Estimated Physical Sales: 2,360,655
Estimated Digital Sales: 309,229
Combined Estimated Physical and Digital Sales: 2,669,884

Pokemon: Let's Go, Pikachu! / Let's Go, Eevee!

Platform: Switch
Publisher: The Pokemon Company
Release Date: November 16, 2018
Estimated Physical Sales: 1,253,677
Estimated Digital Sales: 107,945
Combined Estimated Physical and Digital Sales: 1,361,622

Splatoon 2

Platform: Switch
Publisher: Nintendo
Release Date: July 21, 2017
Estimated Physical Sales: 1,122,324
Estimated Digital Sales: 68,630
Combined Estimated Physical and Digital Sales: 1,190,954

Mario Kart 8 Deluxe

Platform: Switch
Publisher: Nintendo
Release Date: April 28, 2017
Estimated Physical Sales: 926,553
Estimated Digital Sales: 76,139
Combined Estimated Physical and Digital Sales: 1,002,692

Super Mario Party

Platform: Switch
Publisher: Nintendo
Release Date: October 5, 2018
Estimated Physical Sales: 764,853
Estimated Digital Sales: 62,739
Combined Estimated Physical and Digital Sales: 827,592

Kirby: Star Allies

Platform: Switch
Publisher: Nintendo
Release Date: March 16, 2018
Estimated Physical Sales: 664,815
Estimated Digital Sales: 56,104
Combined Estimated Physical and Digital Sales: 720,919

Minecraft: Nintendo Switch Edition

Platform: Switch
Publisher: Microsoft
Release Date: June 21, 2018
Estimated Physical Sales: 525,045
Estimated Digital Sales: 166,272
Combined Estimated Physical and Digital Sales: 691,317

Call of Duty: Black Ops IIII

Platform: PlayStation 4
Publisher: Sony Interactive Entertainment
Release Date: October 12, 2018
Estimated Physical Sales: 479,511
Estimated Digital Sales: 145,458
Combined Estimated Physical and Digital Sales: 624,969

Super Mario Odyssey

Platform: Switch
Publisher: Nintendo
Release Date: October 27, 2017
Estimated Physical Sales: 575,926
Estimated Digital Sales: 22,020
Combined Estimated Physical and Digital Sales: 597,946

■ Japan's Top-Selling Hardware of 2018

Switch

Manufacturer: Nintendo
Release Date: March 3, 2017
2018 Estimated Sales: 3,482,388
Estimated Total Sales: 6,889,546

PlayStation 4 (including PlayStation 4 Pro)

Manufacturer: Sony Interactive Entertainment
Release Date: February 22, 2014
2018 Estimated Sales: 1,695,227
Estimated Total Sales: 7,552,090

3DS (including 3DS XL, New 3DS, New 3DS XL, 2DS, and New 2DS XL)

Manufacturer: Nintendo
Release Date: February 26, 2011
2018 Estimated Sales: 566,420
Estimated Total Sales: 24,304,964

PS Vita

Manufacturer: Sony Interactive Entertainment
Release Date: December 17, 2011
2018 Estimated Sales: 181,728
Estimated Total Sales: 5,825,354

Xbox One (including Xbox One S and Xbox One X)

Manufacturer: Microsoft
Release Date: September 4, 2014
2018 Estimated Sales: 15,339
Estimated Total Sales: 102,931