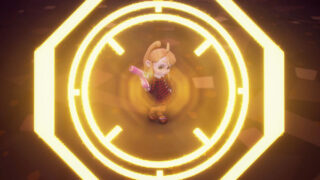 Nippon Ichi Software has released the second official trailer for Destiny Connect.
The trailer, narrated by voice actor Ran Terai, includes a look at battle scenes, characters players meet when time traveling to the past, and a deeper look at the game's world.
Destiny Connect is due out for PlayStation 4 and Switch on March 14 in Japan.
Watch the trailer below.