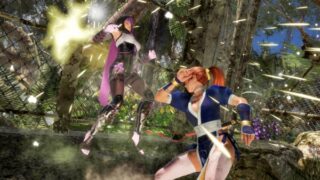 Koei Tecmo has delayed Dead or Alive 6 from its previously planned February 15 worldwide release date to March 1.
"The title's development is already near complete; however, we would like to take more time to further polish its balance, gameplay, and expressivity," Dead or Alive 6 producer and director Yohei Shimbori said in a press release. "In return for your patience, we commit to bringing you the best Dead or Alive gaming experience. I am truly sorry for the inconvenience caused by the release delay of Dead or Alive 6."
Dead or Alive 6 will be available for PlayStation 4, Xbox One, and PC.