Sony to skip E3 2019, 'exploring new and familiar ways to engage PlayStation community in 2019'
"Lots of exciting things to come, and we hope to share shortly."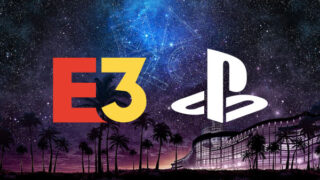 Sony Interactive Entertainment will not attend or host a press conference at E3 2019 for the first time in the show's soon-to-be 25-year history, the company announced.
"As the industry evolves, Sony Interactive Entertainment continues to look for inventive opportunities to engage the community," the company told Game Informer in a statement. "PlayStation fans mean the world to us and we always want to innovate, think differently and experiment with new ways to delight gamers. As a result, we have decided not to participate in E3 in 2019. We are exploring new and familiar ways to engage our community in 2019 and can't wait to share our plans with you."
When asked if Sony plans to host an off-site event around E3, similar to Electronic Arts' EA Play event, Sony Interactive Entertainment senior vice president of communications Jennifer Clark said, "We will not activate or hold a press conference around E3." A Sony spokesperson further told Polygon, "We will not be programming around E3."
Regarding the "new and familiar ways" Sony plans to engage the community, Clark said, "We are looking at events as a whole and how we can speak more to our fans and continue to wow them. The timing of [the skipped 2018 PlayStation Experience] and E3 didn't allow for that. But lots of exciting things to come, and we hope to share shortly. Some of our biggest games will have key milestones next year so we will work hard to blow those up."
In a press release issued by the Entertainment Software Association, which operates E3, several companies have already "committed to participating in E3 2019," including Microsoft, Nintendo, Activision, Bethesda Softworks, Capcom, Epic Games, Konami, Square Enix, Take-Two Interactive, Ubisoft, and Warner Bros. Interactive.
Additionally, in Kotaku's report on this story, reporter Jason Schreier mentioned that "based on conversations with developers across the industry, I expect the PlayStation 5 to be released in 2020, and the publisher skipping E3 2019 certainly points to that." Schreier also mentioned that Death Stranding, The Last of Us Part II, and Ghost of Tsushima "are expected to come out in the latter half of 2019 or later."
Thanks, Game Informer.