Katsura Hashino comments on PROJECT Re FANTASY at TGS 2018
'We'll be able to talk more after Catherine: Full Body is out.'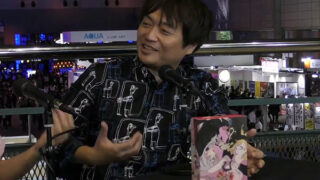 Katsura Hashino, producer and director on the upcoming original fantasy RPG PROJECT Re FANTASY from Atlus' Studio Zero, commented on the project during an IGN Japan live stream at Tokyo Game Show 2018.
"It's taken a ton of time," Hashino said. "Before, if we decided on the Shibuya as the setting, then it's Shibuya, so you don't have to think up anything, right? But this time it's a fictional world, so we have to make everything interesting from scratch. So we're thinking if, today—just if—Tolkien were here, what sort of fantasy world would he come up with, looking at our contemporary world?
"So rather than referencing other fantasy games and continuing from there, we're starting from zero. The story and background are coming together pretty well. We created Studio Zero to make PROJECT Re FANTASY, but Studio Zero is also making Catherine: Full Body. That goes on sale February 14 next year, so once that settles down we'll be able to gradually tell you more about PROJECT Re FANTASY."
If you missed it, the latest concept video for PROJECT Re FANTASY was released back in December 2017.
Thanks, Games Talk.