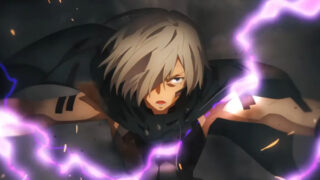 Bandai Namco will release a free, limited-time action demo for God Eater 3 via the PlayStation Store in Japan "soon," the company announced during the God Eater 3 Special Stage event at Tokyo Game Show 2018.
The publisher also shared a sneak preview of the game's opening animation, which is produced by series veterans Ufotable, as well as new gameplay footage.
A second official God Eater Orchestra Live was also announced. It will be held on April 28, 2019 at the Pacifico Yokohama.
God Eater 3 is due out for PlayStation 4 on December 13 and PC in early 2019 in Japan, and for PlayStation 4 and PC in early 2019 in the Americas and Europe.
Watch the opening animation preview and gameplay below.
Opening Animation Preview
Gameplay
23:12 to 24:04 – Cutscene
28:35 to 35:40 – Gameplay #1
39:30 to 42:20 – Gameplay #2
https://www.youtube.com/watch?v=qC7d0UJK5zg