New Guilty Gear title in development
Plus, Arc Revo World Tour announced.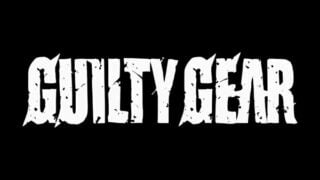 A new Guilty Gear title is in development, Arc System Works CEO Minoru Kidooka announced at Evo 2018.
Speaking on stage following the Guilty Gear Xrd: Rev 2 finals, Kidooka said, "Unfortunately, Guilty Gear general director Daisuke Ishiwatari couldn't be here today, but he is hard at work on a new Guilty Gear title, and while we can't show it to you today, please wait a little longer."
In related news, Arc System Works announced the Arc Revo World Tour, a world tour that will run from fall 2018 to fall 2019 featuring over $100,000 in cash prizes. Qualifiers will be held all over the world, and winners from all of the qualifiers will battle at the final event, Arc Revo America 2019. Arc Revo World Tour titles include BlazBlue: Central Fiction, Guilty Gear Xrd: Rev 2, and BlazBlue: Cross Tag Battle.
Watch the announcement trailer below. Visit the official website here.