Kamen Rider: Climax Scramble teaser trailer
Switch Kamen Rider game still to be dated.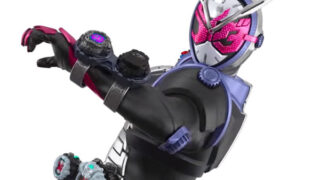 Bandai Namco has released a 30-second teaser trailer for Kamen Rider: Climax Scramble, its first Kamen Rider game for Switch.
A release date for Kamen Rider: Climax Scramble has yet to be announced, but it will be released in both Japan and Southeast Asia, with the latter release offering English subtitles.
Here is an overview of the game, via Bandai Namco:
Kamen Rider: Climax Scramble will feature 31 different riders, from the first Heisei rider "Kuuga" to the latest Kamen Rider in Japan. It will guarantee to be a fun-filled action battle! A unique feature of the Nintendo Switch, players are able to share the Joy-Con with friends and family as a 2-player team, or face off 1-on-1. With many play options, enjoy the game solo or together with others. Children and adults are sure to have fun too!
Watch the teaser trailer below.