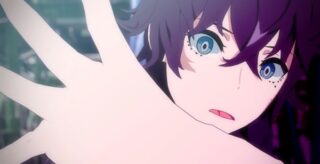 Sekai Project and MyDearest have launched the Kickstarter campaign for virtual realit mystery visual novel Tokyo Chronos, which is aiming for release across Oculus and Steam VR in early 2019, followed by PlayStation VR in May 2019. It is seeking $75,000 in funding.
Here is an overview of the project, via its Kickstarter campaign:
■ What is Tokyo Chronos?

Tokyo Chronos is the latest project from Japanese video game studio MyDearest, focusing on immersion and storytelling via virtual reality. In this game, the suspense and drama are told via a mix of gorgeous visual animation and a new comic book style UI, taking its inspiration from both animation and the visual novel genre and bringing them together in a brand new way.

VR allows you to look around, discover new details, new things each time and listen to the surroundings unlike ever before in a visual novel adventure via a dynamic sound system. The characters truly come alive right before your eyes, deepening the experience. The team behind Tokyo Chronos is a smorgasbord of industry veterans and talents, promising to deliver the very best in Japanese entertainment to the world of VR!

Producer: Kazuma Miki (Sword Art Online producer)
Director: Haruki Kashiwakura (Rakuen Tsuiho: Expelled from Paradise motion director)
Scenario Writer: Kou Segawa (A Mystery Schoolgirl series mystery writer)
Character Designer: LAM (illustrator)

MyDearest is a developer from Tokyo, Japan which specializes in virtual reality entertainment, specifically adventure games. Established in 2016, the company has already released several titles including Innocent Forest, an interactive VR novel.

Sekai Project is a Los Angeles based publisher and developer, specializing in localization of Japanese media and entertainment. Most known for their large catalog of visual novel classics, the company has also released games across major console platforms such as PS4 and the Nintendo Switch.

■ Synopsis

When, and why, have we become separated?
A group of eight childhood friends —
The time has come for the truth to be revealed.
Trapped in an empty, deserted Shibuya where time has frozen over.
A strange world where the eight disappear one by one.

— I am dead. Who killed me?

■ Characters

Kyosuke Sakurai (CV: Yuto Uemura)

Protagonist. 16 year-old attending high school in Shibuya. When he wakes up, he finds himself in the "Chronos World", an empty, deserted Shibuya where time has frozen. Has a peaceful and caring personality. While the others become suspicious of one another, he tries his best to trust them. Back in his elementary school days, it seems that he was the leader of the 8 childhood friends, but…

Karen Nikaido (CV: Yui Ishikawa)

A quiet and mysterious girl. Calm but strong-willed. Wears a red ribbon as her trademark. Moved in when she was in elementary school. She was alone until Sakurai invited her into his group of friends. In the "Chronos World", she acts curtly against Sakurai but…

Yu Momono (CV: Ibuki Kido)

A girl with a simple and innocent personality. Has known Sakurai for the longest. Lived nextdoor to Sakurai, and grew up together like siblings. Even as a high school student now, she always sticks to Sakurai. She is in the Camera Club, and brings with her a pink camera at all times.

Yuria Togoku (CV: Shoko Yuzuki)

Despite the childish look and actions, she is a genius physicist acknowledged by the government. Carrys around a strange stuffed animal that she named Patty. She acts at her own pace, but when something happened within the group of friends, she has always helped solve the problem using her intelligence.
Watch the debut trailer and first gameplay footage below. View a set of screenshots at the gallery. Visit the official website here.
Trailer
Prototype Gameplay
(English version available on the Kickstarter campaign page.)
https://www.youtube.com/watch?v=Bl3f6IQL8-k