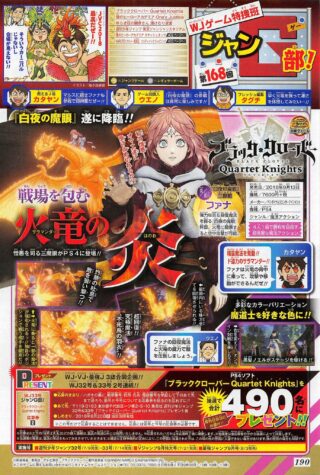 Fana will be playable in Black Clover: Quartet Knights, the latest issue of Weekly Jump reveals.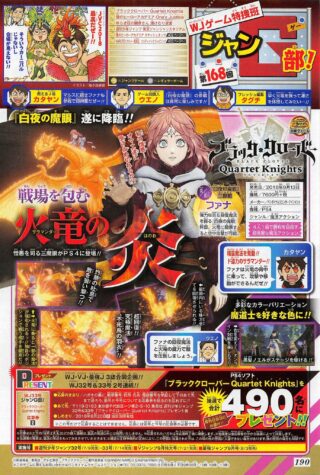 A member of the Eye of the Midnight Sun, Fana uses powerful fire and recovery magic. When riding Salamander, she can also use aerial attacks.
Outside of Fana, the magazine also confirms characters will have a variety of color variations to differentiate between players in online battles.
Black Clover: Quartet Knights is due out for PlayStation 4 on September 13 in Japan, and for PlayStation 4 and PC via Steam on September 14 in the Americas and Europe.
Thanks, @YonkouProd.