Tales of Vesperia 10th anniversary remaster website discovered
Announcement set for E3 2018.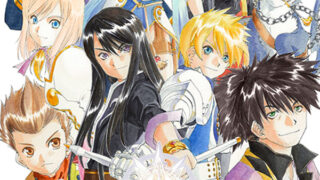 Gematsu has discovered tov10th.tales-ch.jp—a password-protected website presumably for the Tales of Vesperia remaster Gematsu has heard is in production in celebration of the RPG's 10th anniversary.
Gematsu heard from multiple sources that Bandai Namco will announce the Tales of Vesperia remaster at E3 2018, which runs from June 12 to 14 in Los Angeles.
Tales of Vesperia first launched for Xbox 360 in August 2008, and for PlayStation 3 in Japan in September 2009. The PlayStation 3 version added full voice acting, new character and party member Patty Fleur, Flynn Schifo as a full party member, new dungeons, bosses, and Gigant monsters, and various other elements.