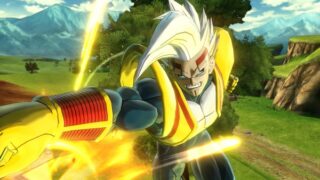 Bandai Namco has announced Dragon Ball Xenoverse 2 downloadable content "Extra Pack 3." It will launch this summer.
Extra Pack 3 will include playable character Super Baby Vegeta. Baby is a parasite-like organism created from the DNA of King Tuffle before the extinction of his race. His only goal is to obtain vengeance against the Saiyans. By taking possession of Vegeta's body, Baby became Super Baby Vegeta, one of the strongest fighters in the universe.
Dragon Ball Xenoverse 2 is available now for PlayStation 4, Xbox One, Switch, and PC.
View a new set of screenshots at the gallery.