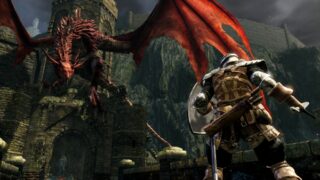 Bandai Namco has released a new gameplay trailer and opened digital pre-orders for Dark Souls Remastered via the PlayStation Store and Xbox Games Store.
The company also announced that users who own Dark Souls: Prepare to Die Edition on Steam will receive a 50 percent loyalty discount towards their purchase of Dark Souls Remastered for PC. Additionally, starting May 8 at 4:00 p.m. PT, the Steam version of Dark Souls: Prepare to Die edition will be delisted and replaced with Dark Souls Remastered when it launches on May 25. Users who own Dark Souls: Prepare to Die Edition will still be able to play and re-download the title from their Steam library after it is delisted.
Dark Souls Remastered is due out for PlayStation 4, Xbox One, and PC via Steam on May 25, and for Switch this summer.
Watch the new trailer below.