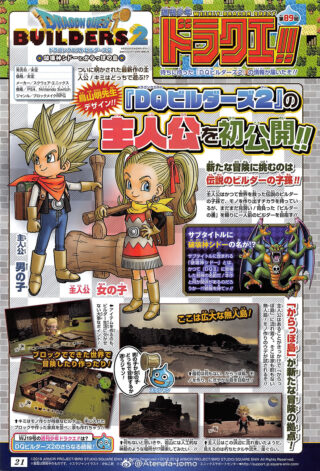 Dragon Quest Builders 2 will be subtitled "The God of Destruction Malroth and the Vacant Island" in Japan, the latest issue of Weekly Jump reveals. Its release date and price are still to be announced.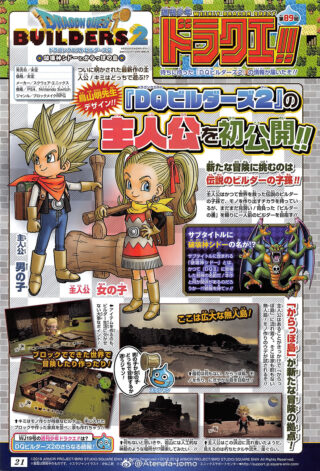 A blurb in the magazine notes that "God of Destruction Malroth" is the name of the evil god that appeared in Dragon Quest II. Regarding whether or not there is a connection, the magazine teases, "Look forward to future reports!"
Weekly Jump also reveals the backstory and Akira Toriyama-illustrated character designs for the male and female protagonists. The protagonist is the descendant of the legendary builder that once saved the world. He or she has the same power to build things as their ancestor, but is still inexperienced. While relying on their "Builder's Book," their goal is to become a full-fledged builder.
The game itself is set on "Vacant Island," a huge, unpopulated island without houses or towns where the protagonist washes ashore, and where they will adventure and build things to create a bustling island. However, on this island where there appears to be nothing, what looks to be a man-made temple can be seen in the mountains.
Dragon Quest Builders 2 is in development for PlayStation 4 and Switch.