Image & Form Games and Zoink Games join forces under newly formed parent company Thunderful
A thunderous collaboration.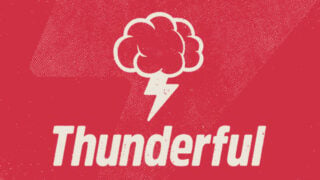 SteamWorld series developer Image & Form Games and Fe developer Zoink Games have joined forces under a newly formed parent company called Thunderful, the two studios announced.
Thunderful is a limited liability company owned by Bergsala Holding, Brjann Sigurgeirsson, and Klaus Lyngeled, and will wholly own Image & Form Games and Zoink Games.
Both Image & Form Games and Zoink Games are based in Gothenburg, Sweden. The two studios will continue to collaborate, and develop games with existing and new IPs under their respective labels.
Find comments from each party below.
Brjann Sigurgeirsson, CEO of Image & Form and CEO of Thunderful

"We already work together on a daily basis in PR, marketing, intelligence and publishing. Image & Form and Zoink will continue to produce games like we always do, but we're now formalizing our close relationship. Through Thunderful we can share resources more effectively, officially act together and launch bigger, more ambitious game projects. We're becoming a real powerhouse.

"The gaming industry is rife with opportunities and many try their hand at it. We know that in order to stay at the absolute top level, we must continue to develop world-class games. Fortunately, we are consistently proving that this is where we belong."

Klaus Lyngeled, CEO of Zoink and Chief Creative Officer of Thunderful

"Brjann and I already exchange very much information, so this development is natural. With a group of close to 50 people we'll grow our clout both nationally and internationally."

Owe Bergsten, CEO of Bergsala Holding

"There's strength and clarity in gathering these great game developers and all their projects under one roof. The future looks both bright and exciting."
Visit the Thunderful official website here.