Gungrave VR official website launched, latest trailer
Downloadable content character planned.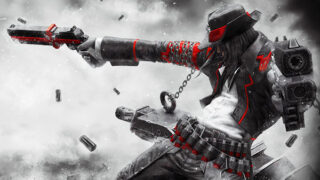 Iggymob, RED Entertainment, and Blueside have launched the official Japanese website and released a new trailer for Gungrave VR.
The officilal website details the game's story, characters, and systems. It also reveals that an additional character is planned to be released as downloadable content.
As announced earlier this week, Gungrave VR will launch for PlayStation VR on December 14 in Japan. A western release of Gungrave VR is also planned, but has yet to be dated. The game will be playable at PlayStation Experience 2017, which runs from December 9 to 10.
Watch the new trailer below.
https://www.youtube.com/watch?v=GAgzoM7uqSY