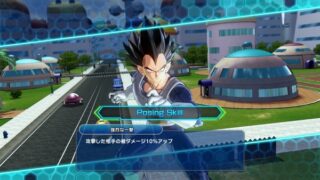 Bandai Namco has shared more information about the upcoming Dragon Ball Xenoverse 2 paid downloadable content "Extra Pack 1" and the free update coming this fall.
The free update due out this fall will include the new "Hero Colosseum" mode, which will have a new battlefield where players can use digital figurines to play a strategic board game. Each figurine will have different rarities and skills. The update will also include a new expert mission, raid quest, and customizable background music.
"Extra Pack 1" will include new content such as Tapion, Android 13, Dabura, and Buu (Gohan Absorbed) as playable characters, Zamasu as an instructor, four new costumes, five parallel quests, 13 new skills, and more.
Dragon Ball Xenoverse 2 is available now for PlayStation 4, Xbox One, Switch, and PC.
View a new set of screenshots at the gallery.