Square Enix smartphone RPG Grimms Notes coming west
Flero Games handling localization.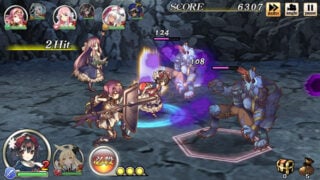 Square Enix will release its iOS and Android game Grimms Notes, which has achieved over 15 million downloads since it launched in Japan in January 2016, in North America, Europe, and China via smartphone game development and publishing company Flero Games, the company announced.
Grimms Notes is a "new interpretation RPG" featuring fairy-tale characters such as Little Red Riding hood, Alice, Aladdin and the Magic Lamp, Cinderella, and more. It is characterized by its "pretty graphics and simple controls."
Visit the game's official Japanese website here.
Thanks, Gamer.ne.jp.