The King of Fighters: Destiny CG animated series episode 7 now available on YouTube
"Memories."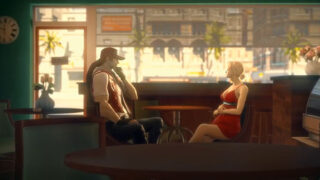 SNK has released the seventh episode of The King of Fighters: Destiny, its CG animated series based on its The King of Fighters fighting games, on YouTube.
Here's an overview of episode seven, dubbed "Memories":
Terry tails Angelina to search for more information about Geese. He stumbles upon Angelina being threatened by Matt, who is one of Geese's followers. Terry intervenes and saves Angelina from him. Angelina suddenly recalls what happened in her past.
If you missed it, catch the previous episodes via the following links:
Watch episode seven below.