Sparc for PlayStation VR launches August 29
Virtual reality sport game dated.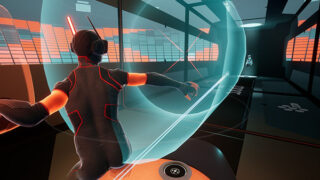 Sparc, the virtual reality sport game from CCP Games, will launch for PlayStation VR on August 29, the developer announced.
Here's an overview of the game, via its official website:
Sparc is a vSport

Connect and compete in a virtual sport, or vSport – a unique physical sport only possible in virtual reality.

Play a fast and fun competitive experience.
Throw, dodge, block and deflect in full body VR gameplay.
Online multiplayer matches with different gameplay modes and immersive spectator option.
Customize your avatar and have your appearance respond to your body's movements in real time.

Multiple Game Modes

Skill-based gameplay in a true and exciting physical sport, featuring multiple versus game modes, as well as single player challenges and training modes.

Play online with friends or via matchmaking in a fun social competition.
Read more about the game's developmeont on the PlayStation Blog.