30 minutes of Dynasty Warriors 9 Cheng Pu gameplay
More gameplay footage from ChinaJoy 2017.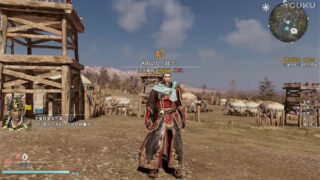 Following the six minutes of Guan Yu gameplay from Sony's ChinaJoy 2017 press conference earlier this week, 30 minutes of additional Dynasty Warriors 9 gameplay featuring new playable officer Cheng Pu has come out of the event.
Dynasty Warriors 9 will launch for PlayStation 4 in Japan. Platforms for North America and Europe have yet to be announced. A release window has yet to be announced for any region.
Watch the footage below.